An Alternative to a Robotic Slave Future - a synthesis of everything I've learned over 30 years
Procco 20/30 Shaper Breakdown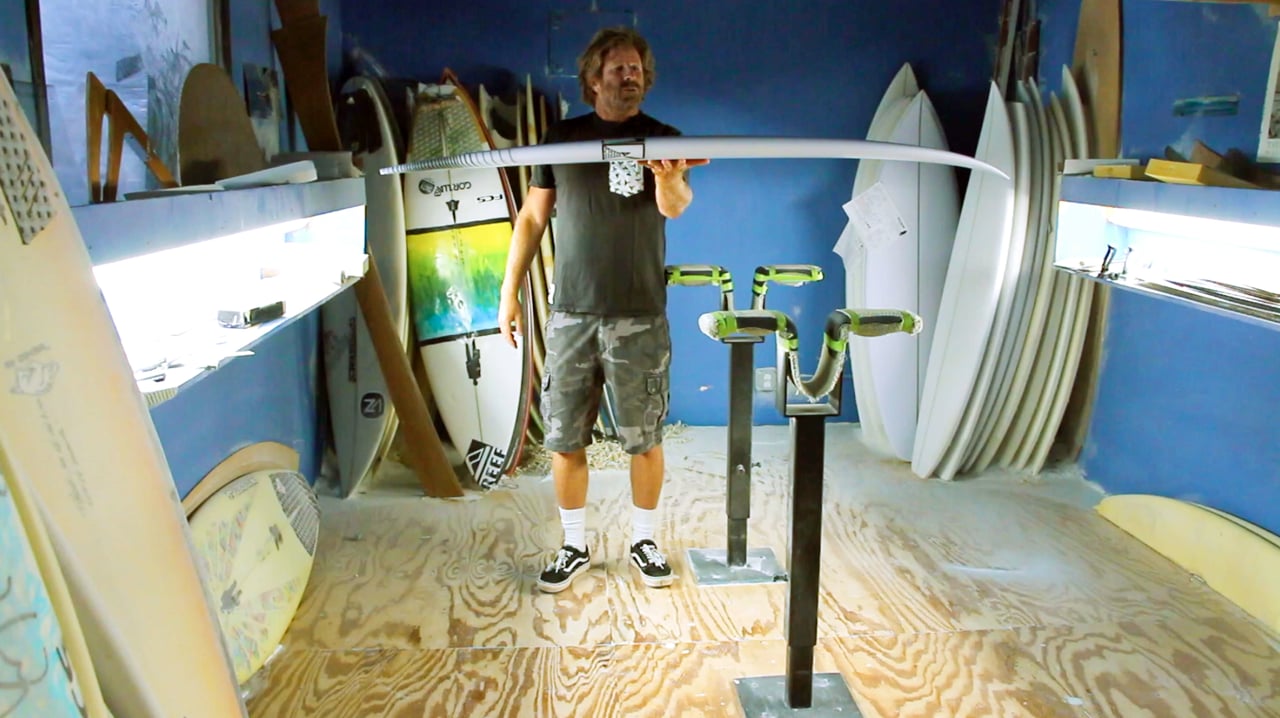 Procco 20/30 Shortboard - An Alternative to a Robotic Slave Future
jake-2030-page
Speed, Power, Flow…and Rad Style! Digging the way this kid's been surfing lately! (Jake Davis 6'2"/195lb) photo @swellshotz
shaper-wood-floor-2030-falcon
pete-procco-2030-window-wrap
my best high performance shortboard to date … a synthesis of everything I've learned over 30 years
construction options & pricing
jake_velocimonsta_turn_air
jeremy_procco2030_tail_waft_loop
Perfect Partners, the Procco 20/30 shortboard and Velcimonsta 20/30 (A step-down Monsta version of the 20/30)

:

 

The newly minted Velocimonsta …it's got the bendy-between-the-feet ball-bearing pocket hustle of the Procco 20/30 …the heavy accelerated tail concaves of the  Flyin Lion and the outline and rails of the Monsta for a super duper responsive, drivey, rail-holding, controlled-releasing, buckets-to-the-sky, fin-wafting, don't-gotta-think-too-hard fun craft. For extra sprang and thwang we are going with teamlite epoxy and high density foam stringers, coupled with strategic carbon in the key spots.

I got one in the works at 5'11" x 19 3/4" x 2 11/16" 33L that hopes to be ready for the next poppin' southern hemi…YEEEEW!!
jake-davis-2030-turn-2-vert
jake-davis-2030-turn-2-vert
Speed, Power, Flow…and Rad Style! Digging the way this kid's been surfing lately! (Jake Davis 6'2″/195lb)
When you're so exhausted you take a nap on the showroom floor … A freshly minted quiver of Falcon v3 & Procco 20/30's
Jonah from San Clemente just re-wrote the WSL (World Style League) rule book…here's what speed power, flow …and style looks like. It's what makes surfing a dance instead of a seizure.
5'8" x 18 1/2" x 2 1/4" 25L Procco 20/30
Procco 20/30 | Holy Roller Collab
Here's Frank from SB with his new custom #Holyrollersurfboard for all things wintertime in Ventura / Santa Barbara counties. 6'0" x 19" x 2 9/16" 29.5L Frank is 5'11" 175lbs. On this board we took out the beak nose and added the new
#procco2030surfboard rocker and hull design. It's a design that helps you cover more territory, with more drive, and stay on rail longer. Yet, is surgical lightning, whippy responsive in the hook. It also has turbulence smoothing properties that make the wash ball feel like a stable mabel positron.