Da Monsta turns 10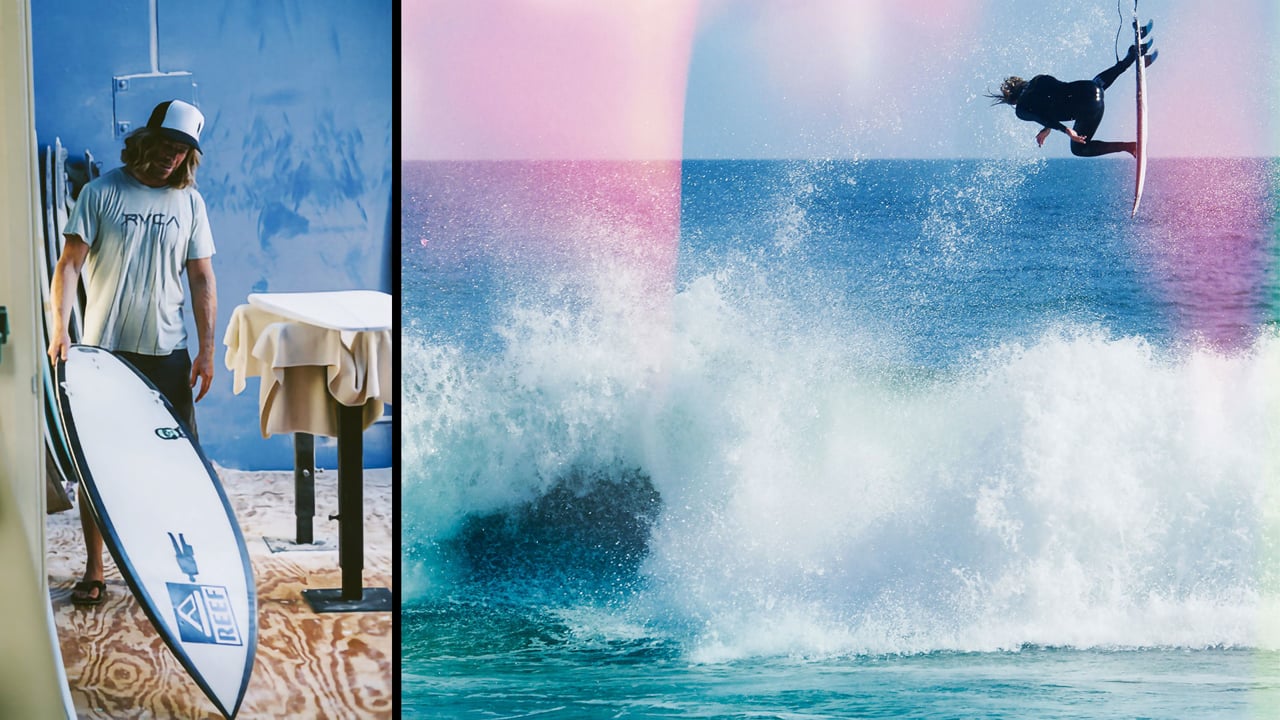 A Cali one-board-quiver by Proctor celebrates its 10 yr. birthday.
Three friends, a shaping room, some board banter, and kinetic surfing pepper this remembrance of the first of its kind. Although this shape has undergone many iterations throughout the years, the original design has retained a fond and relevant longevity.
monstajet surfboard on showroom floor
rozsa-seth-deroulet-seq
5'7" x 19" x 2 1/4" 26L Monsta v2. Nick is 5'10"/170lb. sequence: Seth De Roulet
Hydrodynamics of an Everyday Board | Part 1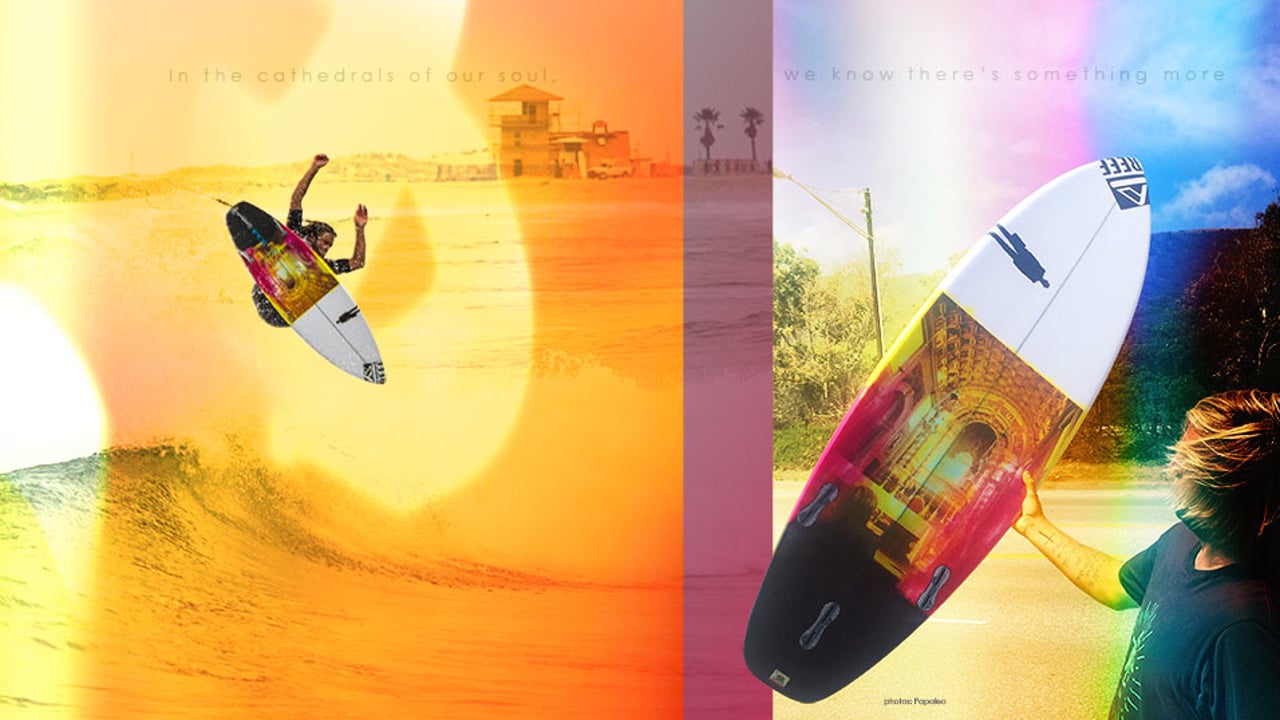 Hydrodynamics of an Everyday Board | Part 1
In this episode of the American Surfboard Factory, take a look into the world of hydrodynamics; the concepts behind what makes a versatile everyday performance board tick . . . and see what it means for you. Proctor dissects his arsenal of one board quivers known as the Monsta series. Nick Rozsa articulates in a demonstration that inspires.
monstajet-todd-nica-board-cf
Shaper loves his MonstaJet
Todd on a 5'11" x 19 5/8" x 2 9/16" 32L Carbon Footprint. Todd is 6'0"/175lb  photo: Michael Mortimer
Hydrodynamics of an Everyday Board – PT2 Hydrodynamics of an Everyday Board – PT2
Todd explains the use of hydrofoil concepts in an everyday board. Also exploring the elastic properties in its rubber-like construction. A cross-section of 4 surfers varying in age, builds & styles demonstrate.
forrest-jmehren-monstajet
5'9" x 19 3/8" x 2 7/16" 28.5L Monstajet Techtonaught for the South Bay. Forrest is 6'1"/185lb.
salty-beards-season-opener
nick-cf-houston
Nick Rozsa's arcing joyride on his Carbon Footprint Monsta
Titanium II Monsta Shortboard Shaper Breakdown Titanium II Monsta Shortboard Shaper Breakdown
pat-millin-glaser-barrel
5'8" x 19 1/4" x 2 3/8" Monsta v2 Carbon Footprint at Blacks. Pat is 5'11"/180lb. photo: Glaser
nick rozsa carbon footprint monsta surfboard
Rozsa Homegrown nick rozsa monsta surfboard cathedral wrap
Forever Grom Explains da Monsta Forever Grom Explains da Monsta
Ricky Schaffer tells why Da Monsta has put "fresh wind and fresh fire" into his surfing.
nick rozsa monsta surfboard air featured in surfing magazine
homegrown ep.2 das wunderkind: Nick Rozsa || shot/cut: Chris Papaleo || featuring the Monsta HD 'Monstoscillous' - Monsta outline & rails w/ Hideoscillous rocker & concaves 
Shaper Breakdown
Recommendations
Popular Dims
Ideal Add-ons
Shaper Breakdown

Da Monsta is our 'one board quiver'. The most versatile board for waves two foot to just overhead; mushy or hollow.It has become most surfers' "normal everyday board for all conditions".
The only complaint has become, "I don't ride any of my other boards anymore!"
This new life form is the high performance great grandchild of the Lil' Rascal….it has morphed, grown a bit sleeker, but has stayed true to it's roots of blistering speed through its heritage of a shorter, wider, stalkier persona. Where this offspring has matured and pushed past it's predecessors is in the area of versatility and in-the-pocket mobility.
The Monsta keeps the speed constant….you don't have to rely so much on the wave dictating where you'll derive your speed from….the board just goes, yet has the hold of a normal good waves shortboard when you bare some teeth into your turns. Where the Rascal utilized a spiral vee contour running through the fin cluter,
I've plowed all those guts out of the Monsta and left one deep even concave with subtle inset doubles running through the fins…as well there is also concave running right off the tail block; we call it the 'exhaust pipe'.
Recommendations
Popular Dims
Ideal Add-ons
Ride Da Monsta 3-4 inches shorter and 1/2" wider than your standard good waves shortboard